The Comprehensive Information about Mining Equipment
Date:01/05/2013 07:39:13
Introduction to Mining Machine
Mining equipment is extensively used in the mineral ore exploitation. There are many kinds of mining machines such as crusher, ore dressing machine and sand making machine.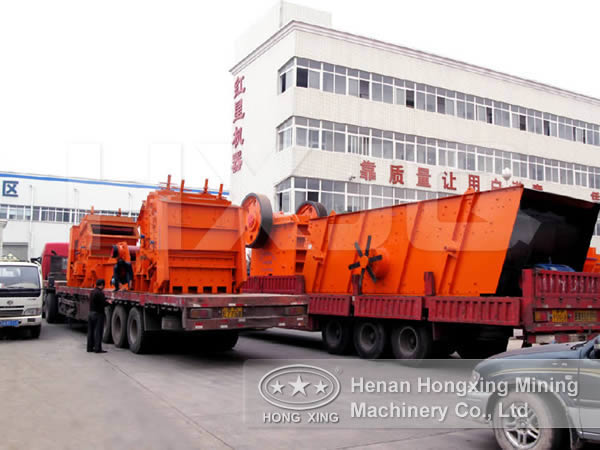 The Features of Mining Equipment
Mining sieve is usually divided into two types: underground mining and open pit mining.
(1) Due to the limited room of mine, mining sieve is required to be compact in structure and small in size. Therefore, the pressure and load endured by bearing and wheel gear is relatively big.
(2)Mining equipment is able to move regularly in changeable conditions under large load
(3) Mining machine usually moves at medium or low speed.
(4) The environment of mine is quite harsh and humid due to its harmful gas (such as sulfur dioxide, hydrogen sulfide). Consequently, numerous mining machines will face problems such as fire protection, anti-explosion and anti-corrosion.
(5) Open pit mining crusher is capable of suffering from wind, sun, rain and cold.
(6) Hence, the room in mines is quite narrow, the maintenance work of mining equipmentis pretty difficult. Mining machines are required to be durable and convenient to maintain.
The Demands on Lubricating Oil according to the Features of mining crusher:
The volume of mining machine and oil box is too small that the amount of lubricating oil is accordingly small. The oil temperature is relatively high so that the lubricating oil must have heat stability and antioxidant activity.
If you have a question about our products, we'd like to hear from you.Rest assured we won't share your name, address or phone number with anyone. We're passionate about our company and want to help any way we can. Thanks for taking the time to get in touch with us. Email: sales@hxjq.com Tel:+86-371-67833161