Hongxing River Gravel Sand Maker Contributes to the Central Plains Economic Zone Construction
Date:12/15/2016 07:26:43
The key aim of central plains region development is to accelerate the construction of industrialization, urbanization and the agricultural modernization. Because of the long-term slow growth of the industrialization and urbanization, experts point out that how to allocate the land resource properly and improve the urbanization process are the development difficulty of the central plains region. The construction of urbanization relies on the buildings which largely need the construction sand. Hongxing machinery can effectively produce the construction sand, which contributes to the development of the central plains economic zone.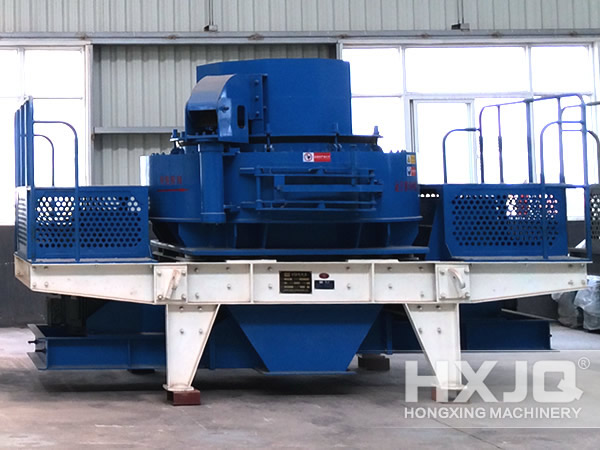 The implement of the central plains economic zone links the national comprehensive development strategy with the well-being of Henan people. It is not only based on the development condition of Henan province, but also shows a bright future of central plains to the world. The strategy is a good development opportunity for companies in central plains. As the local mining machinery company, Hongxing machinery has a wide development prospect.
As the natural stone, river gravel which is derived from the sandstone mountains that experienced the crustal movement and ancient riverbed elevation is the wide-used raw materials of the instruction sand making. For the vicissitudes of life evolution, they suffered the impact of the river and wave. Without the irregular edges after the frictional collision, they had been buried deeper underground for a billion years with the sediment. The main chemical composition of the river gravel is the silicon dioxide and its other compositions are ferric oxide and a trace of elements such as manganese, copper, aluminum and magnesium. With its wide range and good-looking appearance, the river gravel has been the perfect choice of the courtyard, road and construction sites.
The river gravel sand maker consists of 7 parts: feedstock, distributor, vortex crushing cavity, impeller experience, spindle mechanism, driving device and electric machine. It is the sand making equipment with the international superior standard and its property has an irreplaceable effect on the stone crushing. Facing the good opportunity of the central plains economic zone construction, Hongxing gravel sand maker will do its little bit to help the hometown construction and provide the perfect equipment for the central plains development.
If you have a question about our products, we'd like to hear from you.Rest assured we won't share your name, address or phone number with anyone. We're passionate about our company and want to help any way we can. Thanks for taking the time to get in touch with us. Email: sales@hxjq.com Tel:+86-371-67833161